Am 10.02.2006 um 18:00 öffnet die Austellung pong.mythos im Württembergischen Kunstverein am Schlossplatz 2 in Stuttgart. Unter dem Motto "Ein Ball, zwei Schläger, ein Spielfeld und unser Leben in einer digitalen Welt" gibt es bis zum 30.4.2006 Exponate aus Deutschland, Niederlande, Slowenien, Frankreich, USA, England, Australien, Östereich, Finnland und Kanada zum Thema Pong. Auch zwei blinkende Projekte sind zu sehen. Projekt BlinkenLights ist mit dem 11 minütigen Dokumentationsvideo zur Installation vertreten und von der BlinkenArea wird das Projekt LittleLights ausgestellt, welches zum Pong spielen mit dem Mobiltelefon angerufen werden kann. Am Freitag den 10. Februar um 11:00 Uhr ist ein Presserundgang angesetzt und am Samstag um 13:00 ein Ausstellungsrundgang mit den Künstlerinnen und Künstlern. Im regulären Betrieb ist die Ausstellung Dienstag und von Donnerstag bis Sonntag jeweils von 11 – 18 Uhr und Mittwoch von 11 – 20 Uhr geöffnet. Der Eintrittspreis liegt bei 5 € bzw. 3 € ermä?igt. Nach der Premiere in Stuttgart wird die Ausstellung noch vom 23.8. bis 27.8.2006 in Leipzig auf der Games Convention und vom 17.8. bis 16.9.2007 im Kornhausforum in Bern zu sehen sein.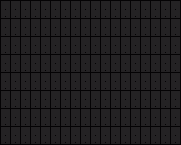 Pong.mythos – A game and it's history
On 10.02.2006 at 6 PM the exposition pong.mythos will open in Württembergischen Kunstverein at Schlossplatz 2 in Stuttgart. Regarding the theme "A ball, two rackets, a field and our life in a digital world" there will be some exhibits from Germany, Netherlands, Slovenia, France, USA, England, Australia, Austria, Finland and Canada until 30.04.2006. Also two blinking projects are visible. Project BlinkenLights is represented with a 11-minute documentation video. From BlinkenArea the project LittleLights will be exhibited, which can be called by mobile phone to play Pong on it. On Friday the 10th Febrary at 11 AM a press tour will take place and on Saturday at 1:00 PM there will be an exposition tour with the artists. During the regular running time the exposition is open on Tuesday and from Thursday to Sunday in each case between 11 AM and 6 PM and on Wednesday between 11 AM and 8 PM. Entrance is about 5 € or 3 € reduced. After the premiere in Stuttgart the exposition will be in Leipzig from 23.8. to 27.8.2006 on the Games Convention and from 17.8. to 16.9.2007 at the Kornhausforum in Bern.