August 2nd, 2013 by Sandra
There are so many workshops on the camp. Each one is interesting and exciting and you'd like to join each of them.
One of the most surprising workshop topics you will find in the hardware hacking area. Today I watched how "sporks" are made. It's a combination of a spoon and a fork in one piece.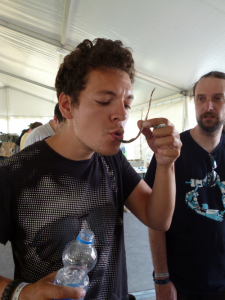 And that is how a "spork" is produced: