Within the next minutes electricity will be turned off on the camp and unfortunately the OHM2013 will be over.
Day 5 has no program anymore, so it's the departure day.
It was great to be on the camp! We had wounderful camping weather and it was a cool camping area! The best thing about such camps is always the different people from all over the world with their inspiring ideas, projects and experiences they share with each other.
OK, there are a few bad things to tell… unfortunately not all people were as friendly as everyone always used to be on these kinds of events. One night we had no internet anymore due do somebody who has capped the cable. But it got fixed quickly. We hope that these few incidents on this camp were only exceptions and in future we will be able to enjoy our events without such annoying things.
So we keep the good parts in mind and say goodbye to the camp with some pictures from last night.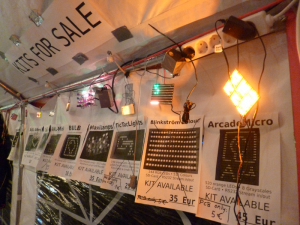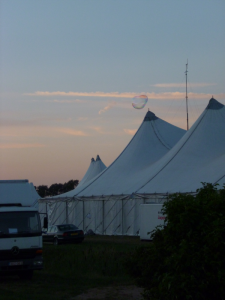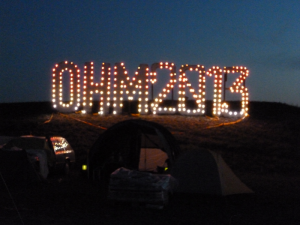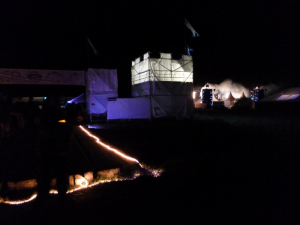 Goodbye OHM2013!